The Anatomy of Support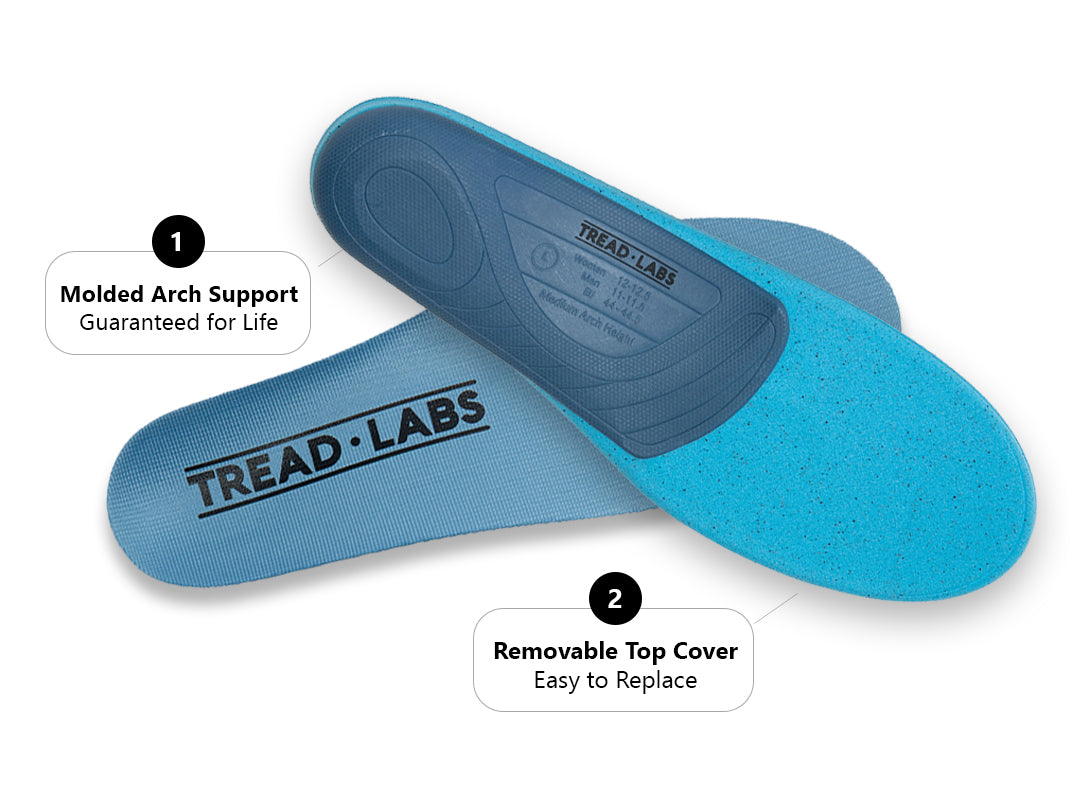 Saves Money & The Environment

Our unique 2-part system features a molded arch support that lasts forever, and a 100% recycled polyester interchangeable top cover you can peel off and replace to make your insoles like new again.

Less waste in landfills and more money in your pocket.
3 Levels of Support
Precise Arch Heights

Get personalized support for your unique footprint with 4 different arch heights.
Fresh & Cool

Your shoes shouldn't be an environmental hazard. Insoles with PURE anti-microbial treatment keep footwear fresh.
Guaranteed Forever

Our unique 2-part insole system is designed for the long haul. The molded arch supports are unconditionally guaranteed by our Million Mile Guarantee. Forever.

The interchangeable top covers are easy to replace and won't break the bank.  
100% Risk-Free

Try your insoles for 90 days. If you don't love them, send them back for an exchange or full refund. We'll cover domestic (US) shipping.
Ramble Insoles

From $50

With our most flexible arch, Ramble Insoles revive tired feet with the comfort they crave.

Get Ramble

Pace Insoles

From $65

If you suffer from plantar fasciitis or overpronate, the extra firm support of Pace is your best choice.

Get Pace

Dash Insoles

From $105

Dash is best for performance athletes, those that overpower other insoles, or have especially flat feet.

Get Dash