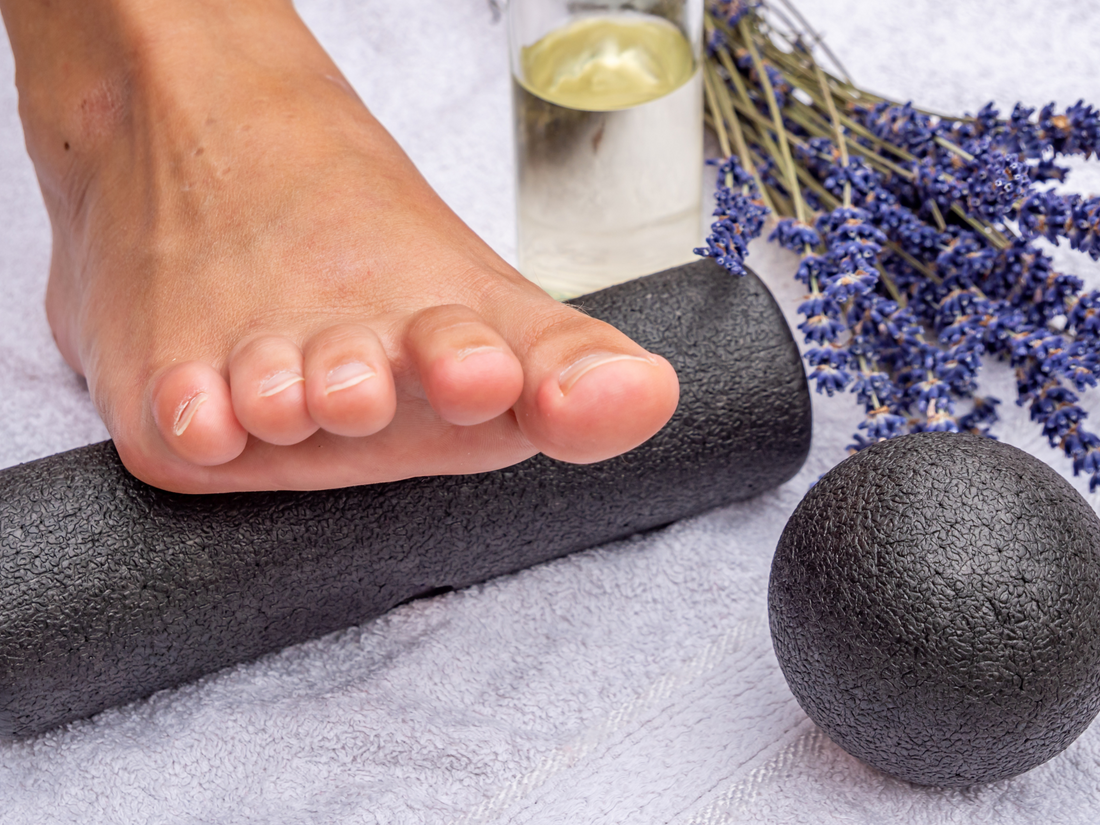 Plantar Fasciitis Insoles - Best Shoe Inserts for Relief
What Is Plantar Fasciitis?
Plantar fasciitis is one of the most common foot conditions in America. The plantar fascia is a band of tissue in your foot connecting your heel bone to the base of your toes. Plantar fasciitis is an overuse injury that results in chronic foot pain when this band becomes damaged by tears from overstretching or injury. Tread Labs foot insoles for plantar fasciitis are designed to provide the arch support needed for pain relief.
What Causes Plantar Fasciitis?
Extra stress on your feet is one of the top causes of plantar fasciitis. Active people who participate in high-stress activities such as runners or dancers inspired Tread Labs plantar insoles with the best arch support for relief. Other factors and medical conditions that can result in plantar fasciitis include obesity, flat feet, feet with high arches, or people who stand on hard surfaces all day without proper sole inserts for plantar fasciitis.
Plantar Fasciitis Insoles For Foot Pain Relief
Tread Labs semi-custom shoe insoles for plantar fasciitis are designed with premium arch support to improve biomechanics. This means that the arch support of Tread Labs insoles prevents the collapse of the arch and inward rotation of the knee (together - overpronation) that is so common in the population.
Tread Labs is a trusted source for orthotics for plantar fasciitis because the arch support design supports the arch of your foot to reduce the stress put on your plantar fascia, resulting in pain relief.
Why Are Tread Labs Plantar Fasciitis Inserts The Best For Everyday Foot Pain Relief?
We understand how foot pain can impact your mental health and make you feel limited in your day-to-day. Tread Lab's sole inserts for plantar fasciitis are designed for people looking to live a life without foot pain.
Our Orthotics For Plantar Fasciitis Are Designed For:
Structured and Firm Foot Support

 - It is necessary to properly support the arch of your foot to remove stress from the plantar fascia to limit pronation and stress.

Unique Arch Support Fit

 - Our 

foot inserts for plantar fasciitis

 are available in 4 foot arch heights for a semi-custom fit. The arch height of your insoles should match the arch height of your foot. Tread Labs experts have designed simple and effective tips to find the best arch support for you.

Absorbs Shock And Improves Balance

 - These orthotic inserts

 for plantar fasciitis

 are proven to stabilize your feet which results in improved balance and performance in sports-related activities.
Are there plantar fasciitis insoles for wide feet?
Yes, we are proud to offer our best-selling Pace Insole in Pace Wide Insoles. The Pace Wide is specially designed to have plenty of width for your forefoot and heel and are the best plantar fasciitis shoe inserts for people with wide feet.
Why do I need insoles with arch support vs. heel pads for plantar fasciitis pain?
Because many people who suffer from plantar fasciitis feel their foot pain towards the back of their heel bone, it is normal to assume you would need a heel cushion pad. While many online insole stores boast about heel cushions for plantar fasciitis, research suggests that arch support can help to reduce stress on the plantar fascia, resulting in long-term pain relief.
What foot stretches can I do at home to help my plantar fasciitis?
In addition to wearing proper arch support insoles for plantar fasciitis, it is recommended to stretch your plantar fascia to relieve your foot pain.
Some at-home stretches you can do are:
Standing Calf Stretch - Stand facing a wall and place your hands on the wall for support. As you lean against the wall, keep one foot flat against the floor while bending your other knee. Tip: Move slow and keep your feet flat. You should feel the stretch in the calf muscle of the back of your leg furthest from the wall. Hold 30-45 seconds and repeat 4-6 times a day.
Towel, Band, Or Belt Stretch - Sit and extend the first leg you want to stretch slowly in front of you. Take a towel, band, or belt that is long enough to wrap around your extended foot and use it to pull your forefoot back towards your knee with your hands. Move slow, hold 30-45 seconds and repeat 4-6 times a day.
Arch Massage Roll - Sit firmly in a chair with your feet flat on the ground. Using a firm tennis ball or golf ball, roll your foot back and forth over the object concentrating on the arch area. Repeat for 3-5 minutes, 2 times a day.
Why should I choose Tread Labs insoles for my plantar fasciitis pain?
Our mission is simple. We want every person to enjoy life on their feet. The arch support of our insoles is backed by 30+ years of experience in the footwear industry. We're delighted to be your support group.
We're proud to be a top recommendation for physical therapists across the country. Take a look at what our shoppers are saying:
Kathy from Waxhaw, United States
Verified Review Submitted June 2022
Product: Pace Insoles - Extra Firm Arch Support Insoles
"First pair, my physical therapist recommended these and I was skeptical but they really do feel good! Not real cushy but firm and good support. The main sole is NOT bendable which is exactly what is recommended for people with foot issues like mine. (plantar fasciitis) would definitely recommend!"
Sonny from Philadelphia, United States
Verified Review Submitted February 2022
Product: Dash Insoles - Ultra Firm Arch Support Insoles
"All of my leg pain is gone. These are the real deal for my flat feet. I do 7-10 miles a day of walking/rucking with 20-30 lbs. I went from getting pain in ankles, knees, and shins to no pain at all. I absolutely love these and need them in all of my shoes now"
J Rose, United States
Verified Review Submitted June 2022
Product: Pace Insoles - Extra Firm Arch Support Insoles
"I've been wearing insoles for 10 years for running and in my shoes in general. I just tried the Tread Labs Pace Insoles for the first time in my running shoes. The arch is much better positioned under the foot, it doesn't start as close to the heel like the other brand which at times seemed to aggravate my plantar fasciitis. The choice of arch heights is great, the other brand Green Insoles were too high, and the Blue were too thin, so I was always switching back and forth. I have a medium arch and the medium arch height fits perfect. I have not noticed my plantar fasciitis at all since wearing the Pace Insoles. I have switched to Tread Labs brand for good."