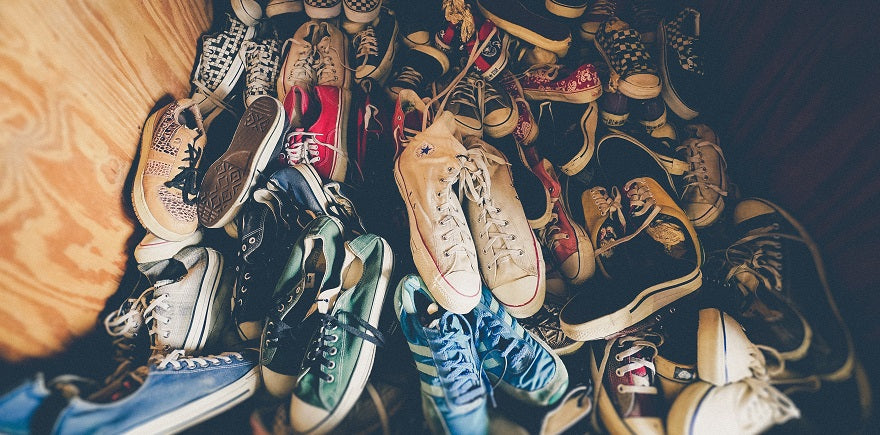 Women's Shoe Recommendations From Barking Dog Shoes
If you've ever tried to find a pair of shoes that are both stylish and comfortable, you know how hard it can be. Especially if you have foot conditions that cause pain like plantar fasciitis, turf toe (hallux rigidis), arthritis, or bunions. Often, shoes that look great don't really feel great.
The Basics ---
Finding shoes that are both stylish and comfortable can be a challenge, particularly if you have foot problems that cause pain.
Kirsten Borrink from Barking Dog Shoes has been reviewing women's footwear since 2007.
As someone who suffers from painful feet, Kirsten is able to help others with the same problem find shoes that are comfortable and on trend. 
Foot pain and factory inserts make for an unhappy combination. Tread Labs Pace Insoles are the perfect companion to slip into any shoe to help relieve foot pain. 
What You Need To Know ---
Fortunately Kirsten Borrink at Barking Dog Shoes speaks your language. After being diagnosed with rheumatoid arthritis, Kirsten had a lot of trouble finding comfortable footwear for her painful feet. As a teacher, she was on her feet all day and needed shoes that didn't add to her pain. But she also wanted to avoid orthopedic-looking shoes that clashed with her sense of style. That's when Barking Does Shoes was born. 
Kirsten has been reviewing women's footwear since 2007, consistently highlighting stylish footwear that also feels good to wear. Her readers depend on her to find and highlight styles that are on trend and comfortable. We've pulled together some of her most helpful posts to help you find the best shoes for painful feet. 
The Best Shoes For People With Foot Problems
Plantar Fasciitis Shoes – 10% of us will experience plantar fasciitis at some point in our lives. It can be painful and severely limit mobility. Kirsten explores what types of shoes might be best to help with this debilitating condition.
Best Shoes for Bunions –Those suffering from bunions need shoes with wider toe boxes, stretchy upper materials or other accommodations for the bulges at the ball of the foot. Low heels and softer upper materials help ease discomfort.
Stylish Shoes for Hammer Toes – Extra tall toe boxes and softer leathers help bring comfort to those with hammer toes. Finding shoes that also look stylish can be a big challenge.
Footwear for Turf Toe (Hallux Rigidis) - Sandals, boots and clogs that provide comfort for people with limited range of motion in their big toe joint. These shoes often have less flexible soles with a large amount of rocker to help the foot complete the step without bending at the big toe.
Need Sandals or Shoes For the Great Outdoors?
Stylish Sandals – Whether your needs are for sandals with removable footbeds, sandals that you can take on a wild river trip or sandals to wear to work, Kirsten and company have great suggestions that blend comfort with style.
Shoes for Outdoor Adventures – Going hiking? Need a fantastic water shoe for a rafting trip? Here are suggestions for outdoor footwear with a nod to comfort.
Some Shoe Reviews To Start With
Dansko Pro XP 2.0 – Dansko's clog with a removable insole has been improved. Read the Barking Dog Shoes review to discover if this is the clog for you.
Birkenstock Arizona – This style has been around for years. Newly updated with a different midsole and fresh colors, Kirsten highlights the latest offerings from this German comfort brand.
Fly London – A newer brand, Fly has been very successful blending contemporary looks with real comfort. Barking Dog showcases a few of their popular styles in this article.
Finding the right pair of shoes online can be overwhelming. The choices feel limitless. But it takes a lot of effort to buy shoes and wait for them to arrive, only to find out once you get them that they're not very comfortable.
Kirsten at Barking Dog Shoes takes the guesswork out of it with her detailed and honest reviews. Once you start reading her blog, you'll never want to shop for shoes online without her recommendation again.