You ask a lot of your feet. Treat them right.
Whether you're pounding the pavement for 50 yards or the trail for 50 miles, you want to do it efficiently. Your feet need support that improves your biomechanics and reduces impact. Tread Labs insoles are made to go the distance, with medical-grade support, a deep heel cup and precision fit.
Try Tread Labs insoles for high arches risk-free with our 90-Day Fit Guarantee. We offer free shipping and returns.
Have plantar fasciitis or severe overpronation? Try the extra firm support of Pace insoles.
Are you a performance athlete or someone who overpowers other insoles? Choose ultra firm support from Dash insoles.
Regular price

Sale price

$ 115.00

Unit price

per

Vendor:

Regular price

Sale price

$ 110.00

Unit price

per

Vendor:
The Reinvention of Over-the-Counter Insoles
Why are these the last insoles you'll ever buy? 3 reasons.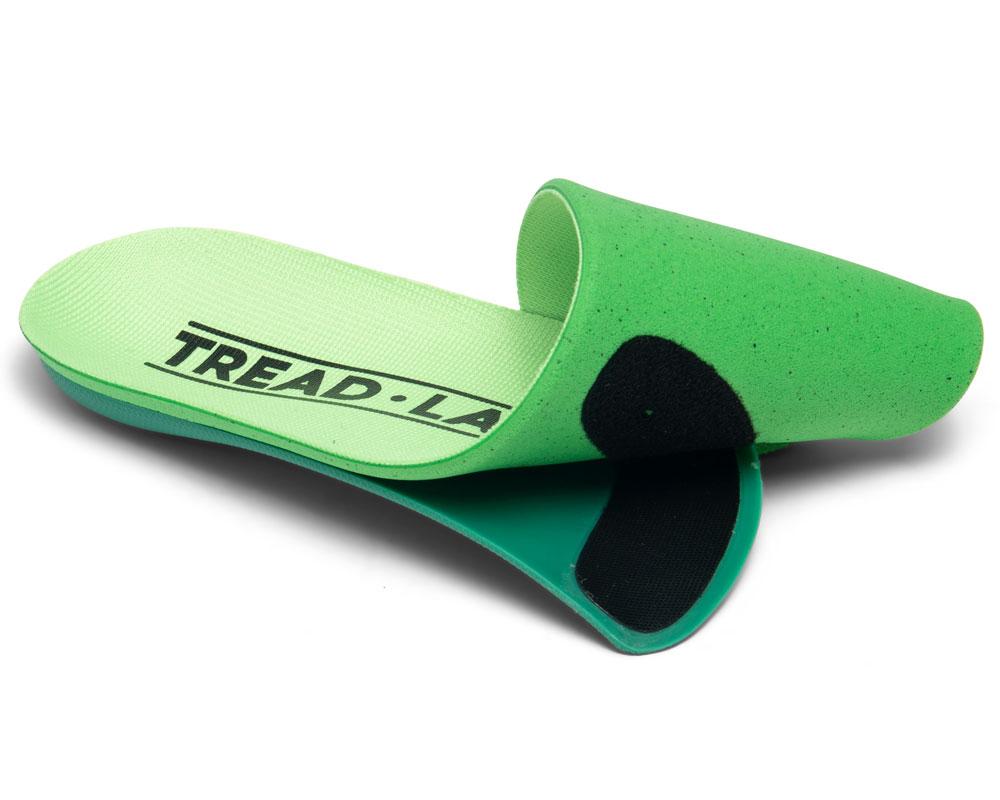 Insoles For Life
Most insoles need to be replaced every six months. What a waste of money — and don't even get us started on the environmental impact. That's why we do things differently.
Tread Labs insoles have a unique, two-part design. A molded arch support that lasts forever (okay, up to one million miles), and an interchangeable top cover you can peel off and replace to make your insoles like new again.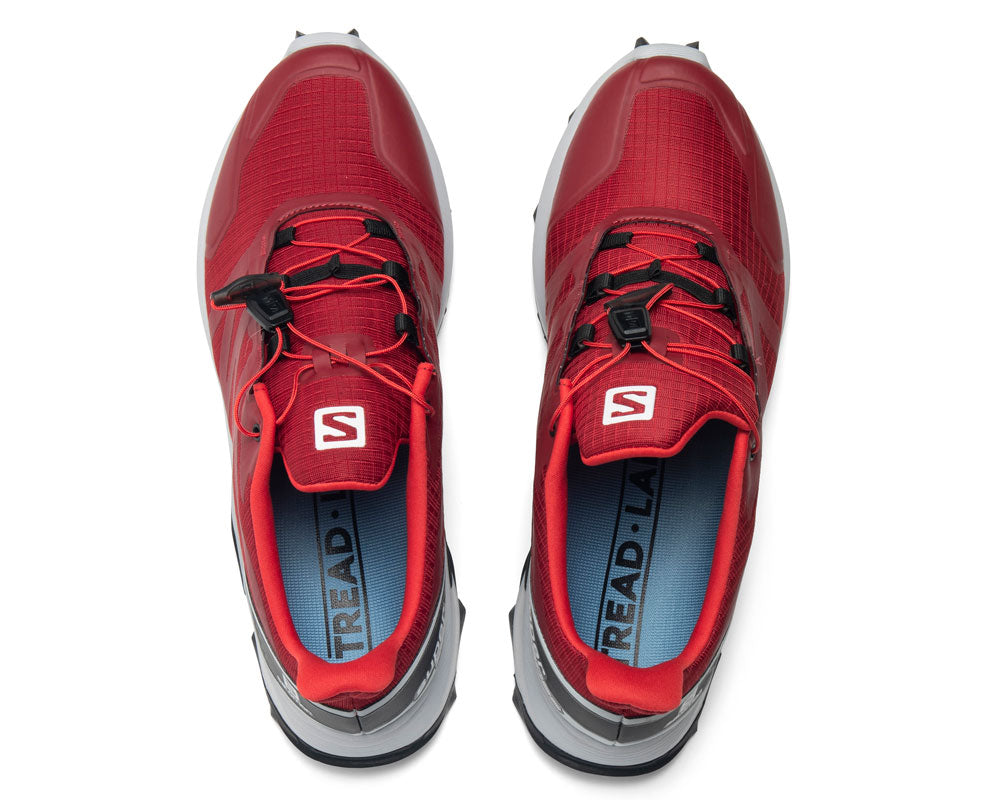 Million Mile Guarantee
Did you know the average person walks about 100,000 miles in their life? But we're not about average. That's why we guarantee our insoles for one million miles.
So, if they ever break or lose their shape? Just get in touch and we'll send you a new pair. No questions asked. And if you do walk a million miles? Heck, we'll send your feet a trophy.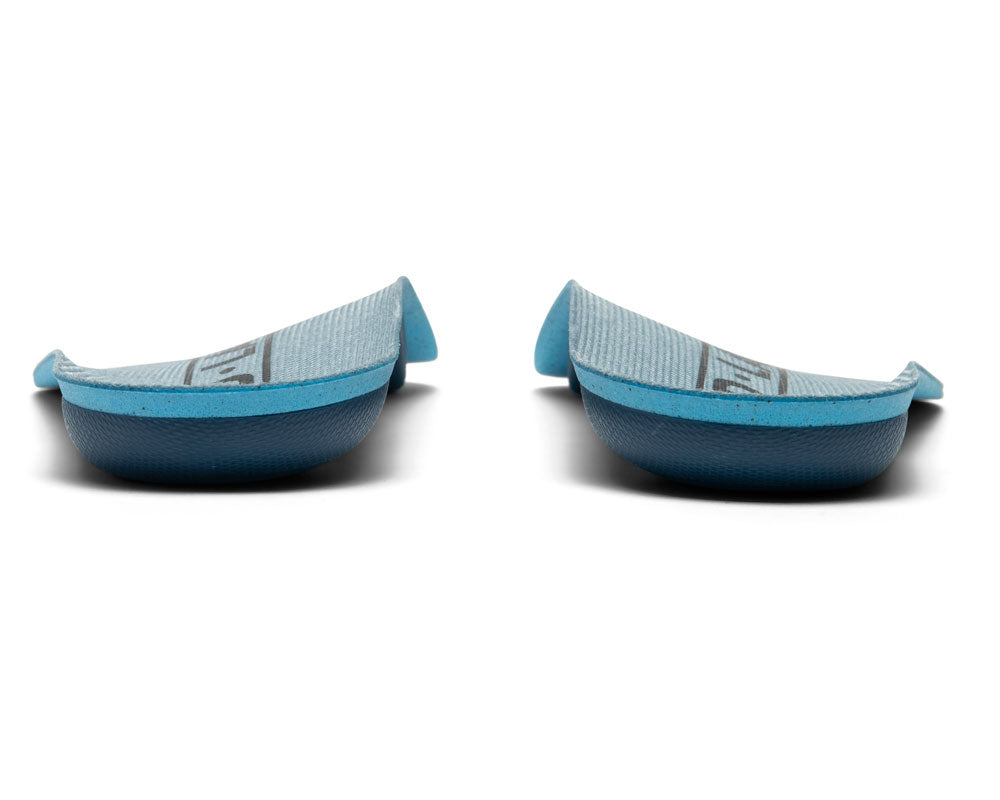 The Height of Comfort
Most over-the-counter inserts are one-size-fits all. We think that's crazy. Flat Foot Fred and Bella Ballerina in the same inserts? Not if they want their feet happy.
Here's the reality: Whether you suffer from plantar fasciitis, other foot pain or just want a little extra cushioning, you need insoles that match the contours of your feet. We make it easy with insoles that come in four arch heights - low, medium, high, and extra high. You'll get a semi-custom fit your feet will love.
What Runners Say About Tread Labs
Elisabeth P., Chicago, IL

"Pace insoles have changed my life! I walk and/or run at least 6-8 kilometers/day and was beginning to have pain in my big toe and and heel. Every bit of pain has disappeared after one week of adjusting to my Pace insoles. A new spring has taken over my stride and I can't wait to get out on my feet each day. THANK YOU! Pace insoles are a life changer."

Adam W., Climax Springs, MO

"I used to be extremely active but a year ago I began waking up everyday with achy feet. I turned to insoles and the morning after my first day wearing Tread Labs, I woke up with no foot pain (very noticeable difference). I hadn't been running in 5 years because of back pain, but started again. Fast forward a month and I'm running 20+ miles a week with no joint pain. I wake up every day feeling great. I honestly think a pair of insoles changed my life."

Janes D., Wilkesboro, NC

"I wear Dash insoles primarily for trail running. The first time out I ran 8.5-10 miles on a rocky, rooty mountain trail and the way my feet felt after was drastic compared to my manufacturer insoles. I have done about 6 trail runs of varying distances and my feet feel great."