Plantar Fasciitis Foot Pain Holding You Back?
Plantar fasciitis foot pain can derail your life. Pace insoles give you the relief you need to move forward. Extra firm, precision-fit arch support and a deep heel cup support your arches, take stress off your plantar fascia, and improve your alignment to get you back in the game.
Try Tread Labs insoles risk-free with our 90 Day Fit Guarantee. We offer free shipping and returns.
The Reinvention of Over-the-Counter Insoles
Why are these the last insoles you'll ever buy? 3 reasons.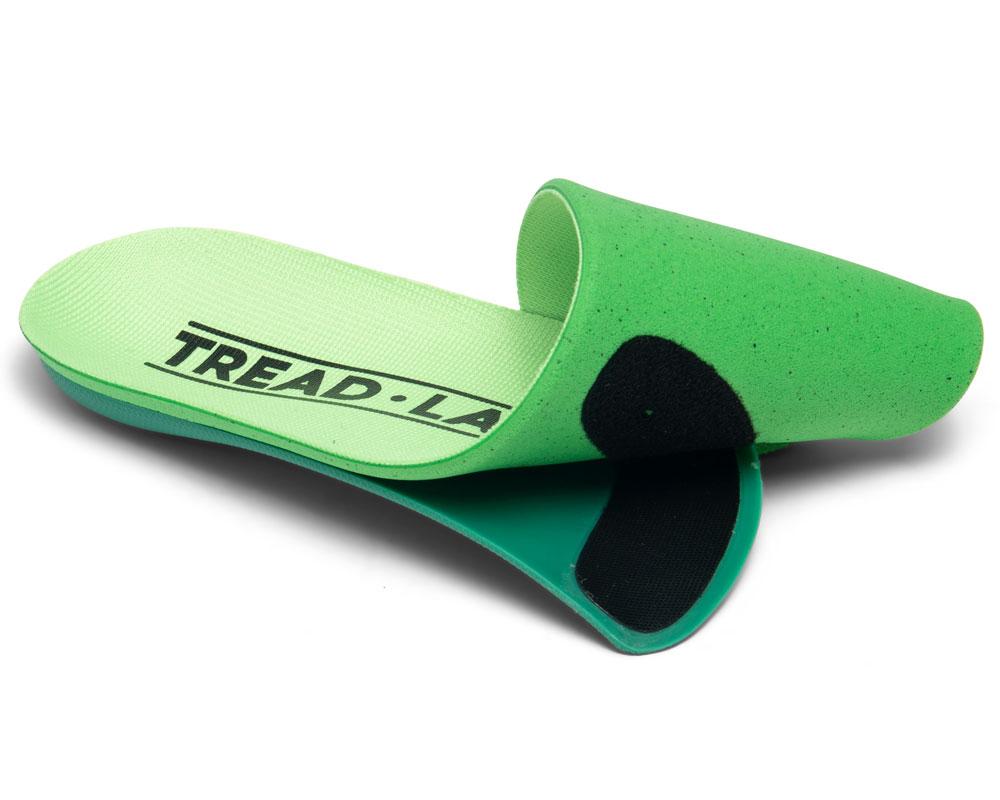 Insoles For Life
Most insoles need to be replaced every six months. What a waste of money — and don't even get us started on the environmental impact. That's why we do things differently.
Tread Labs insoles have a unique, two-part design. A molded arch support that lasts forever (okay, up to one million miles), and an interchangeable top cover you can peel off and replace to make your insoles like new again.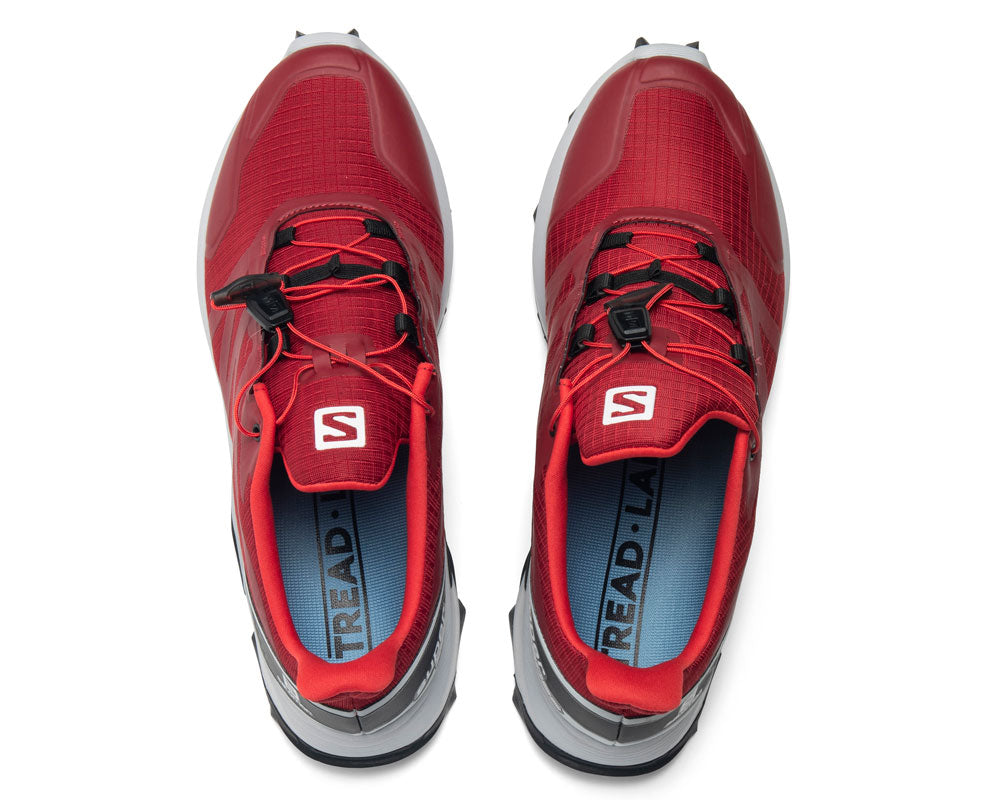 Million Mile Guarantee
Did you know the average person walks about 100,000 miles in their life? But we're not about average. That's why we guarantee our insoles for one million miles.
So, if they ever break or lose their shape? Just get in touch and we'll send you a new pair. No questions asked. And if you do walk a million miles? Heck, we'll send your feet a trophy.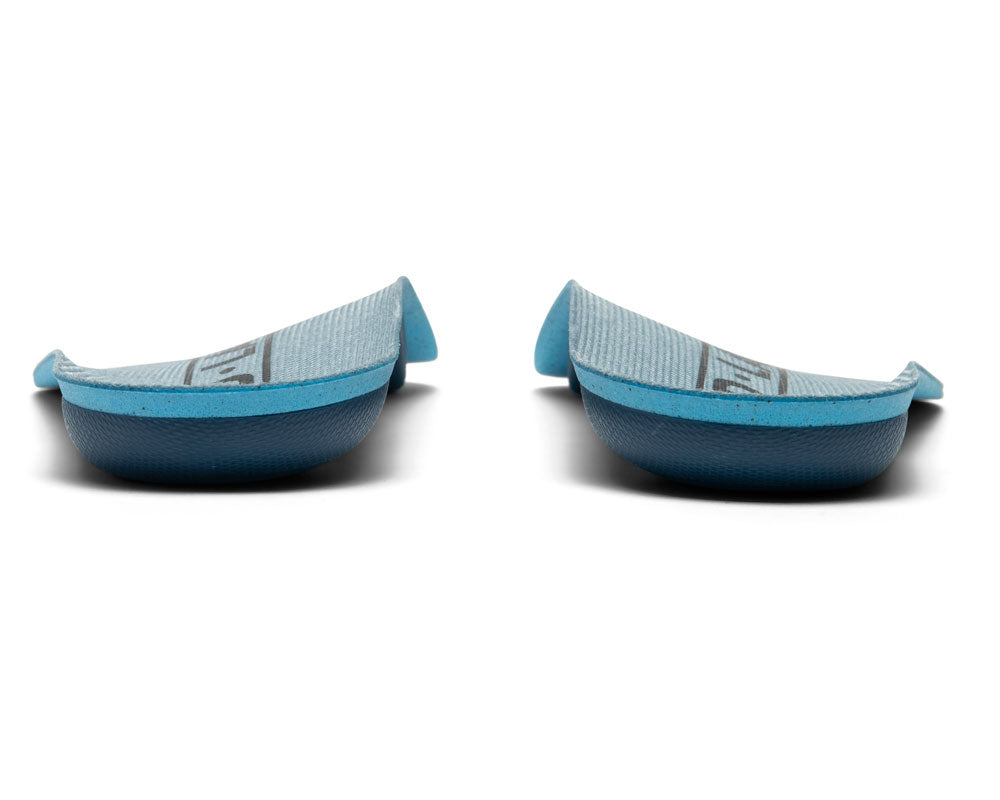 The Height of Comfort
Most over-the-counter inserts are one-size-fits all. We think that's crazy. Flat Foot Fred and Bella Ballerina in the same inserts? Not if they want their feet happy.
Here's the reality: Whether you suffer from plantar fasciitis, other foot pain or just want a little extra cushioning, you need insoles that match the contours of your feet. We make it easy with insoles that come in four arch heights - low, medium, high, and extra high. You'll get a semi-custom fit your feet will love.
What Customers With Plantar Fasciitis Say About Tread Labs
Margaret F., Granby, CT

"I've suffered repeated bouts of plantar fasciitis and spent hundreds of dollars on custom orthotics and other orthotics from various sources. But I could not resolve my last round of pain. When I saw that Tread Labs had an orthotic for extra high arches, I decided to try them. I am so glad I did! I've been using them for over a month and just got 2 more pairs. I am PAIN FREE!!!"

Jason E., Chico, CA

"I have plantar fasciitis so bad I'm unable to walk or exercise. My physical therapist recommended Tread Labs. I ordered Pace insoles - the results were simply amazing and almost immediate. I can now exercise and walk again. It is a wonderful product and very affordable compared to what a podiatrist would charge for something similar. I have now cancelled my PT and I'm walking daily thanks to Pace insoles."

Kathryn B., Boulder, CO

"I developed plantar fasciitis while training for an ultra race. I tried everything from generic plantar fasciitis products from Target to fancy fitted insoles at running stores. None of them made a difference. Then I tried Tread Labs Pace insoles and I'm so glad I did! I could tell a huge difference on my first run and ramping up my running again, I'm finally pain free!"